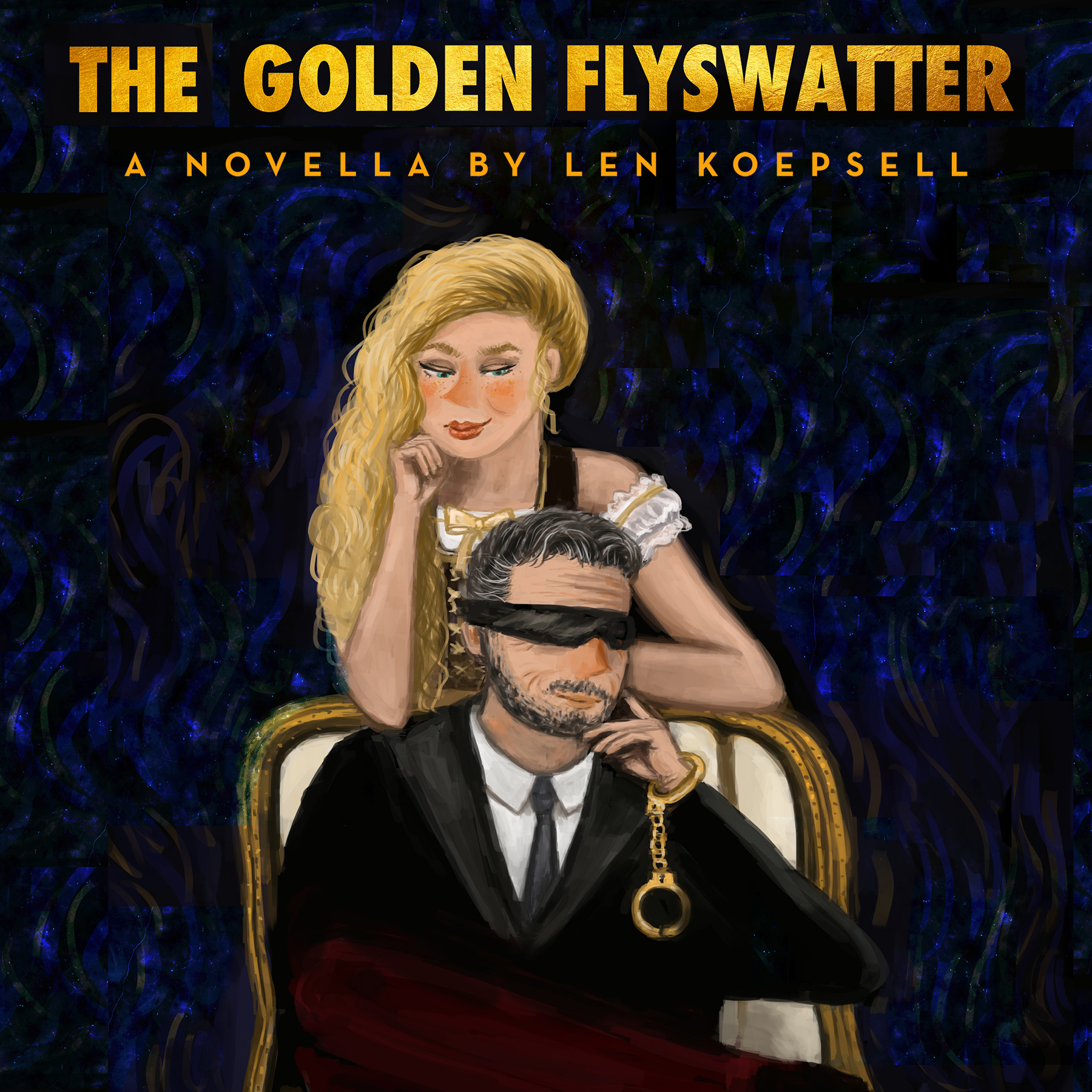 The Golden Flyswatter
A comedic-drama in two acts. A cast of six actors: two female, four male. Running time: two hours with fifteen minute intermission.
Natalie, the play's ingenue, ventures to Los Angeles in search of an acting career where coincidence reunites her with Andy, her high school first love. They both work together at the Decent Nookey, a retro dive bar in Santa Monica where the customers are more than they seem and Hollywood opportunities may not be either.